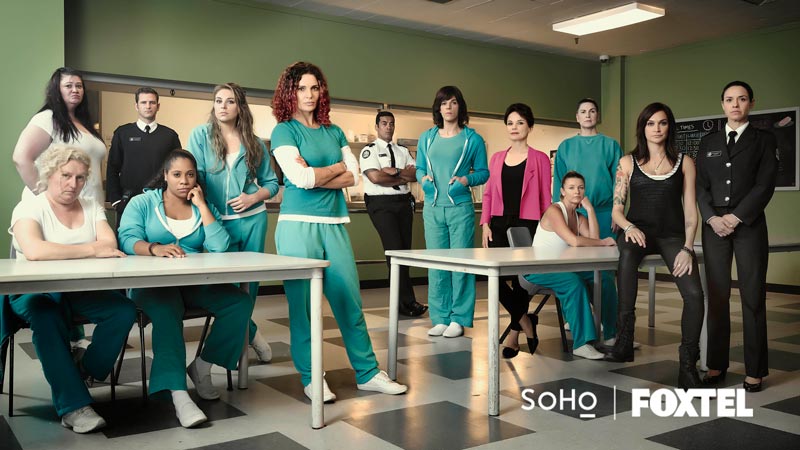 Foxtel has today renewed its longest running original Australian drama series Wentworth for a 12 episode fifth season to premiere in 2017, only on Foxtel.
With season four set for an intense finale on Foxtel's SoHo next Tuesday, Foxtel confirmed
FremantleMedia Australia will commence production on the internationally acclaimed drama in Melbourne next month.
Foxtel Head of Drama Penny Win said "Wentworth has gone from strength to strength over the past four seasons. Not only is it an international television success story, now showing in 141 territories, it is a ratings blockbuster and fan favourite for Foxtel audiences. We are extremely proud of this long-running drama juggernaut.
"It was a very easy decision to commission a further season of this brilliantly constructed and crafted program from our production partner FremantleMedia. There is a lot in store both for the women behind bars and those on the outside."
FremantleMedia Australia Director of Drama and Wentworth executive producer Jo Porter said "As season four comes to a close, the audience has witnessed a dangerous shift in the power base at Wentworth which is building to an unmissable conclusion next week.
"Wentworth has built a reputation for delivering a world with unexpected twists and turns where no character is safe. The season's end provides a chilling platform for our script producer Marcia Gardner and the writing team to shape the next chapter for our regular characters, along with some new faces in the yard and on the outside. With series producer Pino Amenta at the helm, our ambition to keep lifting the bar and reward our audience both locally and internationally couldn't be stronger."
Wentworth is a FremantleMedia Australia production for Foxtel and premiered in 2013. The series is distributed by FremantleMedia International.
Wentworth's Season 4 finale premieres Tuesday, July 26, at 8.30pm AEST, on Foxtel's SoHo channel.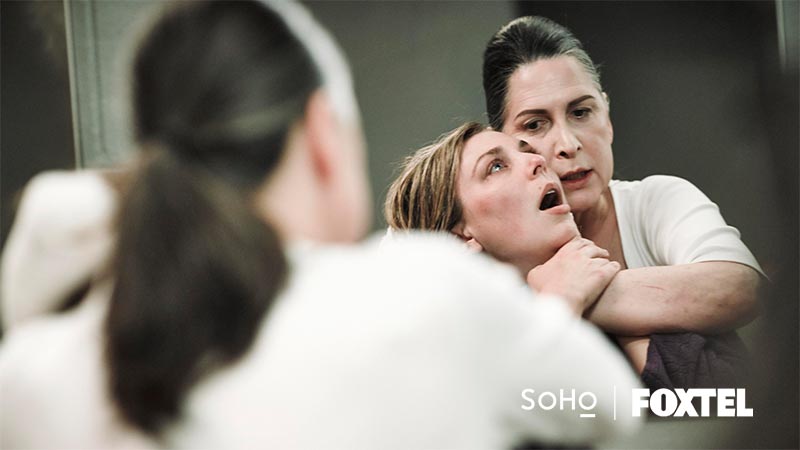 Episode 12 – Bea awakes blissfully happy after a night with Allie but it is the eve of Ferguson's trial and the Freak has been relentless in putting the final touches to her scheme for freedom and exoneration.
She's pitted Bea and Kaz against each other again and sparked chaos for Vera and Will with a full blown investigation into the drug trade within the prison.
Liz becomes convinced of Sonia's innocence and then Don puts an offer to Liz which could change her life.
Maxine is committed to the chemotherapy and her prison family rallies around her.
On trial day Ferguson's passing comment about collateral damage refocuses Bea's attention.
Bea calls Franky for help on the outside as the intricate web of Ferguson's strategy is revealed.
Links:
Source: https://www.foxtel.com.au/got/whats-on/foxtel-insider/showcase/wentworth/season-5.html